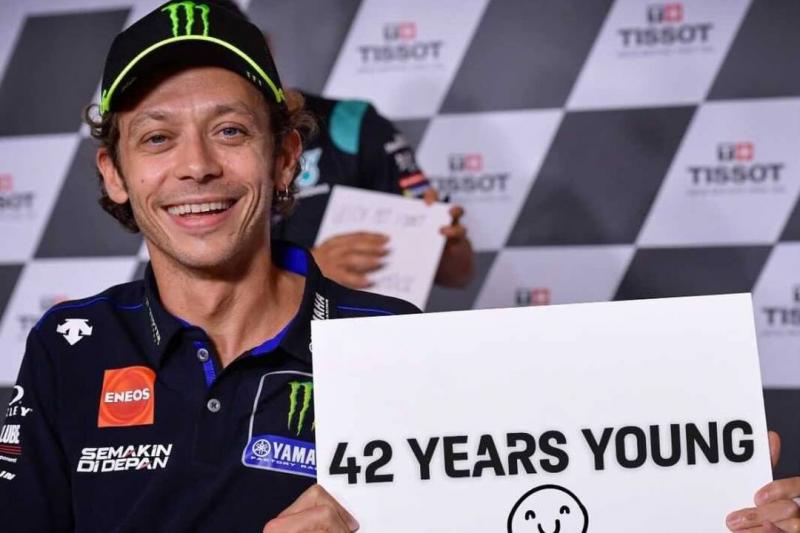 VR46 or Petronas SRT – who gets Yamahas?
Almost more than the question of whether Valentino Rossi will have another season on, the fans are concerned with the question of which bikes his team should compete with in the future. Since it has been clear that there will be a VR46 team in MotoGP after all, this is almost more relevant in the long term than Valentino's future as a driver. Let's not kid ourselves, as a pilot, the most popular motorcycle racer of all time will probably never be able to surpass himself and win another title. Unfortunately, his series of falls over the past two years have shown this painfully. Yamaha manager Lin Jarvis can be relaxed about Rossi's continuation of his career. But now he is spoiled for choice as to which team will be the Yamaha customer team after 2021.
The Yamaha decision will not be made until May
It was the only thing that Lin Jarvis betrayed. The first discussions would not take place before April, as far as the future customer team is concerned. At least it is currently as good as certain that only Petronas SRT and the Avintia team should be eligible for this. So far it is almost certain that Rossi will take over the latter in the future. A collaboration with Monster Energy athlete Rossi and Red Bull KTM is out of the question, which is why the Oranges tried to emphasize early on that they didn't want a third team. This way it doesn't look like the old master has given them a basket later. But, Valentino is smart enough to ask around at other manufacturers too. Whether Suzuki or Ducati, both alternatives to Yamaha have their charm.
Team presentations – as expected without surprises
Predictably, there have been no surprises in the presentations by the teams and their drivers. But a few laughs, for example after the claim by Iker Lecuona (Tech 3 KTM) that the 22 best riders in the world are united in MotoGP. One of our readers wondered whether the young man was drinking too much Red Bull or whether his Covid-19 infection hit his brain last year. The man has only ever achieved two podiums in Moto2 and everyone is wondering what he has lost in MotoGP. In the previous year, except Tito Rabat, he was the worst regular driver and in the end was still behind test and reserve driver Bradl, who has a poor average of 2.45 points per deployment. By the way, the colors has not changed, KTM is still orange, Yamaha in dark blue, and Ducati is still red.
Australian GP – wrong signal?
Dorna recently announced that Red Bull had signed a contract to sponsor the Australian Grand Prix for 2021. For many, this seems quite defiant, due to mutations, pandemics and the still very questionable overseas races. Especially because the Phillip Island race is scheduled for October and Red Bull Media stubbornly claims that the Thailand Grand Prix will not take place that same month. In any case, the first edition of MotoGP's provisional calendar was not worth the paper on which it was printed. The second edition from January also looks almost like an act of desperation in view of the pandemic.
Questionable calendar for the 2nd Corona year in the WSBK
As to be expected, there was now a second edition of the planning in WorldSBK, but there too there were still many question marks. In addition to events that have not yet been scheduled, there are also events in the calendar that prospectively must be canceled. These include in particular Indonesia, San Juan (Argentina) and Australia. At the moment, a pure European season and a further reduced calendar can be expected than what is currently in the plans of FIM and Dorna.
The new combined provisional calendar WSBK & MotoGP
The changed dates and events in bold. The overlaps between MotoGP and WorldSBK in red letters. Of course, all data is currently only provisional due to the pandemic. All events overseas are more than questionable given the current travel restrictions. Instead, double races are to be expected again for this reason, as in the first Corona year 2020.